Last week, Beacon House kicked off the Queen's Platinum Jubilee Celebrations with an amazing party for young people and colleagues from homes around the region.
The young people each took on their own important duties for the day, including;
Head of Services – meeting and greeting guests, and ensuring that everyone was happy, had food and drinks, and supporting guests at games time.

Head of Security – Registering guests to adhere to fire safety regulations, carrying out introductions of guests to the home, providing guidance and support – and good role modelling.
The Royal Quiz went down a storm, with bonus questions that were hilariously funny for everyone – and this was following by a mouth-watering buffet that included scones with cream and jam courtesy of the folks at Shiremoor, a freshly made Victoria sponge and cupcakes from the colleagues and young people at Woodville, and of course plenty of cups of tea. We also welcomed the young people from Stoney Drive, whose nerves quickly relaxed on arriving and joining in with the festivities, and said they really enjoyed visiting another home.
Now, it would be a garden party without some garden games – and the guests opted for sports including football, cricket, and a bit of tennis – how very British!
Young people from four homes came together, seeing everyone engaged in sports, good conversations, and lots of laughter. Jonathan, Chief Jubilee Party Extraordinaire, said "For those struggling to make friends at school, this was an amazing opportunity to try out new found conversation skills – discussing hobbies, finding out how old they are maybe their favourite lessons. The whole party was a huge success!"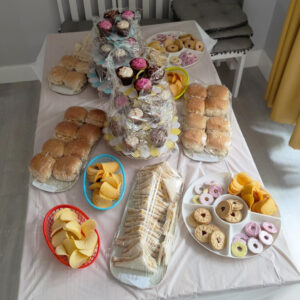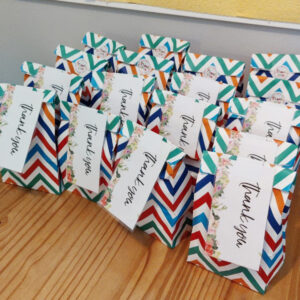 What our Young People had to say….
"The young people wanted to share that they had a lovely time at Beacon today. They were quite nervous about attending, but both felt so welcomed and comfortable once they arrived – and LOVED the cupcakes. They want to come back for more parties, please!"
"Thank you for hosting a fantastic party. The young people said they really enjoyed the tea party foods and the brownies were yum! They want to host the next party – Halloween maybe? – and intend to invite you to join us."
"We would all like to say a massive thank you for inviting us today. They really loved the food – particularly the scones – and said it was a lovely idea to have party bags to take home. They said that it was great getting to meet other staff and young people, and even asked to plan a day out together soon."
Not forgetting our Colleagues…
Of course, our Horizon colleagues enjoyed some fantastic entertainment, good food and most importantly loved watching all of the young people engaging so well with each other. Here's what they had to say.
"It was so lovely to see the young people enjoying their time together, playing football, tennis, basketball. The party was wonderfully planned, and it was a great opportunity to meet new colleagues and young people across the region. I felt very at home myself, too!" – Zahida
"Thank you for going above and beyond with organising the Jubilee celebrations. The decorations, food and activities made it a real great atmosphere."
"You and the young people did an amazing job preparing everything and decorating the home jubilee style! What fantastic hosts. Thank you for a great day, and we look forward to seeing you again." – Natalie